WP Google Maps Error
In order for your map to display, please make sure you insert your Google Maps JavaScript API key in the Maps->Settings->Advanced tab.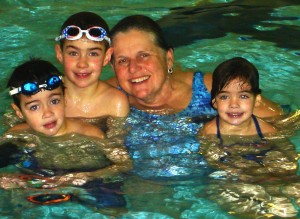 Macher Swim School
2004 Corporate Drive
Columbia, MO 65202
This is our all-season indoor location located just off Vandiver Drive between Providence Road and Rangeline.
At Macher Swim School, we offer classes and swimming lessons all year round.
Hours of Operation:
Macher Swim School is open 9am-1pm and 3-7pm Monday through Thursday, and 9am-2pm on Fridays (please call for other hours). Saturdays during class time.
I just want to put a plug in for Joanne here. My daughter, Nicole, has been doing competitive swim for two years now and had kinda reached a plateau with our team. I knew Joanne was a "old school" coach and knew her stuff, so I contacted her to talk about seeing if last minute, before championships last summer, she could help Nicole prefect her starts and turns. She did and Nicole dropped 3 seconds at championships that year, just from two last minute sessions.

Since that point, I have been juggling our schedule to get Nicole in at least once a week, if possible, for an individualized lesson with Joanne and sometimes Jeff ( who is really good too). Nicole has steadily advance, been given techniques to overcome shoulder pain, fatigue and mental strength for the sport. She knows her sport, knows the science and math behind it all and really gives herself to bettering her swimmers.

She has accommodated our schedule and helped to line Nicole up with a coach to fill in when she competes separate from our team in order to get US qualifying times on US swim meets.

If you are wondering if this is a good choice, I highly recommend it. Your swimmer will advance tremendously.

-Tabitha Casey

Macher Aquatic Center
3015 Chinaberry Drive
Columbia, MO 65201
This is our outdoor pool located just off Grindstone Parkway in the Bluff Creek Estates subdivision.
At Macher Aquatic Center, we offer opportunities for summer memberships and swimming lessions. This facility offers a 50-meter pool, diving board, waterslide, and other play structures for children. We are open for 16 weeks of summer fun: Memorial Day weekend through Labor Day weekend!
Hours of Operation:
Opening Day: Saturday of Memorial Day weekend, Noon – 7:30 pm
Closing Day: Labor Day, Noon – 7:30pm
Open Swim:  Monday, Wednesday, and Friday  11:30 am – 7:30 pm
                        Tuesday & Thursday   11:30 am – 8 pm
                         Saturday & Sunday    Noon – 7:30 pm
When Columbia Public Schools are in session, our weekday schedule will be 4:30-7:30 pm Tuesdays and Fridays only. During this time, the holiday and weekend schedule will be noon-7:30 pm.
This swim school is wonderful I had tried to learn to swim multiple times, starting at five years of age up to adulthood and had given up that it couldn't be done. A couple of years ago I happened to be talking to Joanne and she said she knew she could be successful. It took me until this summer to work up the nerve to try it again. At 68 years of age I can now honestly say I do know how to swim. Its not as pretty as I would like it to be, but I can swim the length of the pool and not be concerned when I hit that deeper water in the 8 foot end that I will panic and not know what to do to keep myself safe. Joanne taught me in a different way than had ever been done and she finally made me understand what to do. Now I just have to practice, practice, practice!

-Claudette C.

Our whole family has trusted and appreciated the proper way swimming is taught at Macher's. (Over 20 years). All the instructors are well trained.  There are many advantages also,  lessons and the summer aquatic center, which has a family orientation like no other.

-Maria Bare

Macher Aquatic Center Application Form

And Waiver, Release of Claims, Rules, and Policies

Summer Season 2018

 Macher Aquatic Center is located at 3015 Chinaberry, Columbia, MO, 65201. Our mailing address is 2004 Corporate Pl., Columbia, MO 65202.

The Member agrees that it is Member's responsibility to obtain and follow the advice of Member's personal physician prior to Member's use of the facility and the activities of the Center, and accordingly holds harmless the Center, its owners, officers, managers, agents, and employees from any claim or liability relating thereto.
Member in attending said Center and using the Center's equipment therein does so at his/her own risk.  Macher Aquatics, Macher Swim School, and/or Macher Aquatic Center shall not be liable for any damages arising from personal injuries sustained by the participant in, on, or about the premises of said Center.  The Member assumes full responsibility for any injuries or damages which may occur to the Member on or about the premises of the Center, and does hereby fully and forever release and discharge the Center and all associated facilities, their owners and employees from any action or courses of action present or future, whether the same be known or unknown, anticipated or unanticipated, resulting from or arising out of the Member's use or intended use of the said facilities and equipment thereof.
Membership fees are non-refundable and non-transferable.
The Center reserves the right to revoke a membership should the Member not comply with the policies, rules, and agreements of the Center.
No action, suit, or complaint whether arising out of this contract or otherwise may be maintained by Member against the Center, its successors, or assigns, unless: a) a Member shall have first given the Center notice in writing by registered mail of the happening or event that gave rise to the said action, suit, or complaint within 30 days after its occurrence; b) an action, suit, or complaint is filed or commenced within one year of the cause or condition that gave rise to the said action, suit, or complaint.
Children who are 10 (ten) years old or younger are not permitted in the Center without adult supervision (15 years old or older).
No smoking, no alcohol, and no profanity are allowed in or on the Center's grounds.  Appropriate attire for a family swimming facility is required:  no cutoffs, thong bikinis, etc.  The decision of the Center's management on these matters is final.
Patrons signing up for a program must give notification 48 hours in advance if canceling.  Failure to do so will result in the patron being responsible for the program fee.  The purpose of this policy is to maximize the number of spaces available to all patrons and prohibit a casual attitude toward enrolling.

I have read, understand, and agree to the above rules, policies, and agreements.

Signature __________________________________________ Date ____________ (over)

 

 

 

 

Summer 2018

Type of membership: Please check one.

Family $399_________, Couple $345_________, Individual $290_________

Add $25/per person for any family member over a total of 6 family members.  Thank you.

*Please add 7.975% sales tax*

(Please print) Name: ________________________________________________________________________

(Please print) Spouse: ______________________ Phone: _________________________

Street address___________________________________________________________

City/State/Zip___________________________________________________________

Children (age 18 or younger)                                   Date of Birth

1.______________________________________     _____________________________

2.______________________________________     _____________________________

3.______________________________________     _____________________________

4.______________________________________     _____________________________

E-mail address: _________________________________________________________

Payment method: cash_______, check________, Visa_________, MasterCard_________

Card #:____________________________________________Exp. Date____________

(If paying by credit card) Signature: ____________________________________________

Please direct all correspondence to:  2004 Corporate Pl., Columbia, MO 65202

Phone: 573-875-SWIM (7946) Fax: 573-443-2721 E-mail: macherswim@socket.net

Pick up your membership card at Macher Aquatic Center on or after May 28, 2016.

Please read and sign the other side of this application.  Thank you.

 

——————————————————————————————–

For Office Use Only:

Date Received ____________ Staff receiving membership_______________________

Membership amount received including tax: __________________________________

Comments: