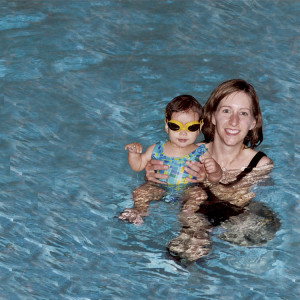 Rental at Macher Swim School
Non-Exclusive Use of the Pool
Shared pool use pricing (during our recreational swim times)
The following prices include:
Holding the party area for a total of 1.5 hours
Groups shall have no more than 12 participants and children ages 6 and under must adult present for every 12 children. Groups with children ages 6 and under must have 1 adult for every 6 swimmers.
Cost: $25 for a 1.5 hour booking, plus $4 per swimmer
Non-exclusive usual times are Sunday 1-4pm (1-2:30 or 2:30-4)
Exclusive Use of the Pool
Exclusive use of the pool is at OFF TIMES of Macher Swim School Programming
Children ages 6 and up require one adult for every 12 children.
Children ages 5 and under require 1 adult per 6 swimmer
Maximum number of swimmers is 40!
Recommended times are:

Fridays after 7pm
Saturdays after 1pm
Sundays before 1pm or after 5pm
All of these dates and times must be approved by Joanne Macher before the booking is completed.
Cost: A $25 deposit, plus a $70/hour fee for up to 20 swimmers, $95/hour fee for 21-40 minimum.